Stocktee Cincinnati Bengals Flowers Pattern 1C All-over Print Sleeveless Dress NEW068912
$71.41
$49.99
Save $21.42
$21.42 off
Eligible for
Free Shipping
Stocktee Cincinnati Bengals Flowers Pa...
$71.41
$49.99
Save $21.42
$21.42 off
Description
This dress offers ultimate comfort and makes you feel at home. The fabric feels silky and soft on your skin. The color is vibrant and bright, and best of all, it never fades.
Material: Polyester + 2% Spandex – This soft, moisture-wicking, and breathable fabric provides the most comfortable feeling for wearers. It is thick enough to not be see-through.
Loose and flowy fit but also very figure-flattering
Over-the-knee length, suitable for a comfy and relaxed feeling
Scoop neckline, sleeveless silhouette
Binding around the neckline and sleeves
Two side pockets where you store stuff or rest your hands conveniently
Size – XS-5XL
Comfy and relaxed, you can wear this piece as your nightdress. Or you can dress up a bit and pair it with denim jackets and sneakers for a casual look.
Tracking Country Origin: US.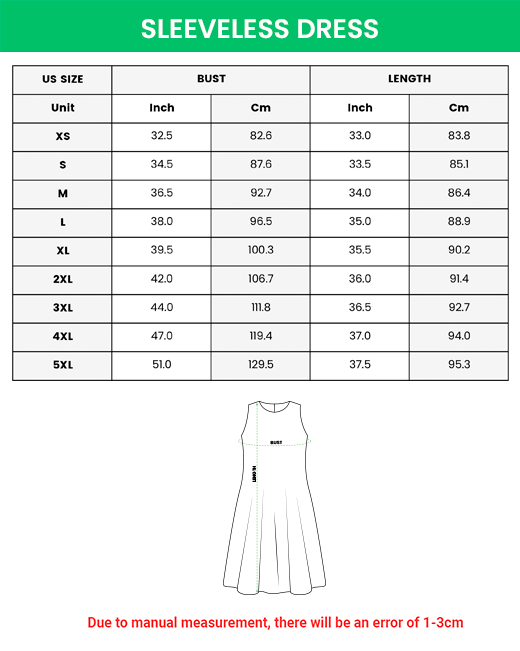 Shipping Info
Worldwide shipping available. Shipping fees and delivery time depends on the country and total weight of items in your order.
Tip: Buying 2 products or more at the same time will save you quite a lot on shipping fees.
View our full return & refund policy here.